I told my parents that a Viking Funeral would be great for me. Put me on a Beautiful Boat, push me out into the Atlantic Ocean and when my body gets to a decent distance, have an Archer shoot a Flaming Arrow at my body to set me aflame. And to Accelerate my body's burning, dip my underwear in Gasoline. Afterwards, have a BBQ.
We all had a great laugh out of it, as they know that although Spectacular and somewhat Morbid and Disturbing, I don't want to go out that way.
That, and the fact that the Catholic Faith Frowns upon this Idea (WILL NOT stop me from REALLY considering this as a means of going out in this world), based on this practice being a Pagan Ritual, along with other facts which could be found here:
http://www.deathcare.com/2010/a-viking-funeral-doubtful.html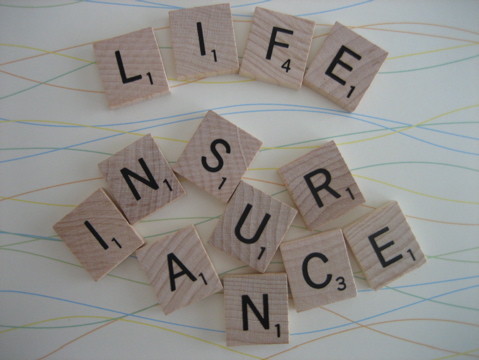 Seeing how my family is burying my Great Great Aunt this Friday, I have been doing a lot of thinking pertaining to my Final Arrangements when my time to leave this Plain arrives. Life Insurance is a must for me, for with my Medical Condition, my Life isn't guaranteed.
I already know that I am trying to live My Life to the fullest, with travelling to see friends and interact with them as much as possible, interacting with Family as I receive Pearls of Wisdom from the Elders, and patiently seeking for a young lady with whom I would Love to be in a Relationship. Sadly, seeing how Many of my Family Members are passing on (Majority of them: SINGLE AND BROKE), few had Life Insurance to cover their Final Expenses. This worries me, because my parents seem to be the ones who not only handle the Final Arrangements (I am watching, listening and learning so when my time comes to bury my parents, I'll know what to do), they at times, are coming out of their pockets as well as other extended Family Members to cover those expenses due to the deceased not taking the initiative in handling their business which would have made those Arrangements a bit more easier.
I am looking into at least 3 Life Insurance Companies with whom I would like to have my Life Insurance handled. Life Insurance is very Vital as well as Essential to the amount of coverage with which I need to cover all Funeral Expenses when it is my Time. Seeing how my Kidney Transplant is over a year old, I should receive a pretty decent quote as I compare prices with them, and see with whom I will most benefit.
Ladies and Gentlemen, Life Insurance is very critical and a very important item to possess in our Life. Our Life isn't guaranteed tomorrow, or today for that matter. Any and Every Thing can happen, and the one thing that we should be mindful of is making certain that when the Bill for out Final Arrangements comes across our Family's Table, we are able to cover the Tab.
Here are a few Life Insurance Websites that may interest those that need to look into this topic:
http://www.newyorklife.com/
http://www.metlife.com/
http://www.globeontheweb.com/Index.aspx
http://www.WSLife.com
For My More Seasoned and Mature Readers:
http://www.colonialpenn.com/Home/Default.aspx
Please. Obtain Life Insurance Coverage, if you do not have Coverage already.
~© 2010 Andrew Boyd~