Two Thousand and Eleven was a year of Fun, Intrigue, (Drunk)Clarity *INSIDER!!!*, and Insight. Let's Review and Examine; Walk with Me, Talk with Me as we walk down the Memory of Two Thousand and Eleven!
This year has seen much writing from Me and those with whom I have Collaborated (Caprice STAR Brite, Adrienne Young, Rashan Hairston, and Dennis Sloan). I am TRULY Blessed and Appreciative of their Pushing Back harder when I pushed them hard in the writing aspect. I LOVE their Writing Styles, and I believe that I have adapted VERY Well to what they can do, and the reverse. To each one of them, I say Thank You for everything that you have done for Me, and Thank You for giving me the Opportunity to write with You. We WILL be writing more in 2012!
Get Ready: I'm coming for your necks, and I Expect NOTHING LESS from You All!!
Speaking on Writing a little more, The End of my Erotic Thriller "Red Heels Recess" became official April 20, 2011. I have had a Great Time writing the Story, and I enjoyed your reactions as well. The encouragement that I have received from you all kept me going, and pushing myself to be my best in the realm of Story Telling! And Thanks to Caprice for proofing, critiquing, and getting under my skin (in the name of Pushing Me to be Better) before the Chapters were posted, I am Proud of what has come out and how the story was told. As we speak, I am working on a New Story for the middle of the 2012 Year. I will be taking my time on this one, and will be certain that the story goes the way that it needs to go.
Let's get into the Highlights of 2011!
There were Many Highlights in this Reel, including spending time in NYC on two occasions; The Fourth of July Weekend, and Caprice's and Chante's Birthday Party in September. That was THE MOST FUN I have had in a VERY LONG TIME!! Let's Get It On Again Next Year!
Another Highlight for this parting year is spending time with my Family, and getting to know them a lot more than the previous year. Many Laughs and Smiles through the rough times REALLY helped!
A Big Highlight this year was the disappearing act of the Scarring at the bottom of my Heart! Seeing Dr. Ross Zimmer at the University of Pennsylvania Presbyterian Hospital when he decided to run a couple of test (which in all actuality One was Enough AND was Ran), showed something remarkable! The scarring at the bottom of my Heart that I have had for Years has... VANISHED! He couldn't figure it out, as my Dad and Mom said that, "Some Things CANNOT Be Explained! THIS, is a BLESSING!" To This, I say Thank You to Dr. Zimmer for the Test, Thank You to My Family and You All for keeping me in your Thoughts, Prayers, and Well Wishes during that time. And a Big Time Thank You God, Jesus, and Great Grandmother Nancy for watching over Me during that event.
Another Highlight is the acquisition of my New Glasses! After 3 years, I can Finally Read the Fine Print and See the Line in the Sand.
Sight Beyond Sight? YOU'RE DAMN RIGHT!!!
A HUGE Highlight for 2011 was the Expansion of my Associate and Friend Circles; Meeting New People throughout this year, I am Appreciative of Who they are and What they are. All I can say is, Variety IS the Spice of Life.
The BIGGEST Highlight of the Year, HANDS DOWN, was Baeednah Anderson introducing me to Jade Williams of

Woosah Wednesday/4Tru Experience (

http://www.facebook.com/groups/wossah4tru/

). In Meeting Jade, I have received the privilege of performing my Poetry for the First Time in a Long Time in Philadelphia. The Second Part of this Highlight is even more Sentimental. Not only have I returned to the stage, my Parents were there for my return! My Mom hugged me, and my Dad shook my hand as they both praised me for my Artwork. The following week, Calvin and his GF Chiante came and saw me perform. Calvin shook my hand, Chiante gave me a hug and they both praised me for what I can do!
Here is The Favorite chosen by The People:
I an STILL Wondering how many people got Snaked that night!

To those that have watched the Videos of my Performances and commented, I Thank You. It tells me that I am doing my Job. I Look forward to doing More Videos for us all for 2012!
As with Highlights, there are Lowlights in 2011...
Severing ties with people with whom I Thought I knew is Always a devastating blow. It is one thing to call me out of my name; I am Cool with that. I have been called a lot of things; I DON'T CARE.
HOWEVER...
Calling a Family Member Of Mine out of their name (When they were helping you procure things to make your Life easier)? THAT, is a Completely Different Animal! As far as I am concerned and how my mindset is, that is a Punishable Offense; Omission from My Life. Apparently, that person did the Heavy Lifting for Me and did it them self. Rest Assured Ladies and Gentlemen, No Mulligans after that one; No Words, NOTHING.
Another Lowlight of 2011 is the loss of Family and Friends. We have grown accustomed to having them in our Lives; bringing us Comfort, Laughter, Love, Aggravation, and everything in between and beyond. They were fixtures in our Lives, as they guided us in some way, shape, or form. As I have said:

"People are in Your Life for a Reason. Some, for a Season. Each and Every One of those people has made an Impact in Your Life for a Lifetime."
To the ones we lost this year, I tip my Coke and Rum to them, then hold it high.

Cheers to you all. I Love You, and I Miss You.
What have I learned about this past year?
I learned a few extra things about myself this year. I am still learning to Trust myself in the decisions that I made and am making. I am learning to rebuild my Confidence in many aspects. I am also learning that Clairvoyance is a Fun Commodity that is embraceable under the right circumstances. Most of all, I learned how to Have Fun.
Being the uptight S.O.B. that I am known to be, I loosened my own reigns a bit and realized that letting people in is not such a bad thing; it is the sneaky bastiches that I have to be aware of that'll ruin the Fun for Me. Thankfully, I am seeing people for who they are; on Both Sides of the Field. As always, I am taking my Good and Close Friends with me into 2012, due to them being the Most Real People and the Most Healthy to and for Me. To them, I say Thank You from the bottom of my Murmured Heart. I plan on taking it easy on myself in the upcoming year, and continue to grow even more as a Man, and as a Human Being. I would be ecstatic to have many of you along for the ride as we bring in 2012.
As a few of you already know, I have a Vested Interest in this coming year. I plan on Publishing Both a Poetry Book as well as my Erotic Thriller in 2012. And with my doing that, I shall see what many others think and feel about my writing and compound it with your encouragement, enthusiasm, and critiques. This'll be a Enormous Learning Experience for me and will shape my Next Move. Nevertheless, I WILL Continue to write!
Another reason why I have an Interest in 2012 is due to the following Pictures:
According to the Mayans, their Calendar predicts that The Apocalypse will Occur on December 21, 2012. I am looking for Grandpa Harold Camping to say something after his two FAILED Attempts to say that the Rapture was to Occur on 2 separate occasions (May 21, 2011 and October 21, 2011).

*Rolling My Eyes* #DelusionalOldMan...
MAYBE the Mayans are Correct; they have had a pretty good Track Record of Predicting Natural Disasters (According to those that have kept up with the Stone Tablet). Who Knows? It MIGHT BE Right; 2012 MAY BE the End Of Days!

IF that is the case, Live Your Lives as if today is the Last Day!
MAYBE, the Mayans are Incorrect; it is a bunch of hooey and malarkey that is dismissable and omitable from our memory banks! Should that stop you from Living Your Lives? It shouldn't; NOT in the least bit.
What do I Believe Personally? I Believe that SOME THINGS Will Occur; Things that will be Bigger than The Presidential Election (Barack Obama WILL Win, unless some COMPLETE and UTTER BULLSHIT happens; Quote Me On This! I Will Stand By My Words!!) Natural Disasters? Sure, just likes the years that have passed. Fighting and Wars? Of Course, just like years that have passed.
I'm not talking about those things, Ladies and Gentlemen. I am talking about SOME THING that'll take us all by Surprise. I'm not going to make a Harold Camping Prediction of ANY Kind; NOT MY STYLE. All I am saying is I feel Something occurring in 2012. MAY BE something Religious. MAY BE something Astronomical and Astrological. MAY BE something Man Made.
I have a Theory, yet I'll keep it to myself...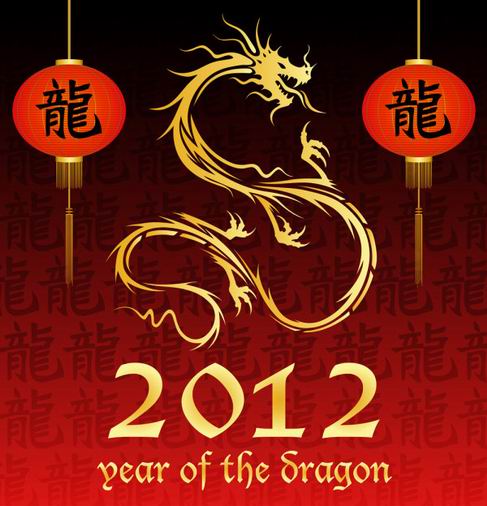 Whatever the case may be, I am Happy, Humbled, and Very Honored to have been with you all, no matter the length of time that was spent between us. 2011 was a Fun Year, and I look forward to having fun with you all in 2012; The Year of the Dragon.
I Thank You All, I Love You All, I Appreciate You All for the Memories that you have given me in 2011. See you in One Day, with a Drink in Hand!



HAPPY NEW YEAR, AND GO TEAM USA IN LONDON FOR THE 2012 SUMMER OLYMPICS!!!